[ad_1]
It's around noon on a Friday, and the bright and neat new bread shop on Lena Street is bustling.
The bakery has been open for about an hour and the plain focaccia slices have all been ripped off. At the moment, there are still hearty sourdough ball loaves, baguette spears, and dark, heavy seeded rye loaves.
But the pile of ski cookies scattered with sesame seeds under the glass dome on the counter is dwindling and people are getting a little territorial.
In a matter of minutes, the cookies go from half a dozen to four, to two, to one. Moments after an online shopper claims the latest nutty-sweet treat, a newcomer says, "Hey, do you have any cookies left?"
Baker Jacob Brenner opened Bread Shop on January 30, but word of mouth means the breads are already flying off the shelves. The opening hours listed are 11 a.m. to 6 p.m., but it sells out regularly between 1:30 p.m. and 2 p.m.
Did Brenner expect this kind of popularity surge? He didn't even have a "full" sign, he admitted with a laugh – he had to whip one in his hand to post it on the door.
"I really didn't expect it to be so soon," he said. "Everything has been amazing, the way people have come out to support a local guy who does what is close to his heart. "
Brenner, 30, is a native of Santa Fe and a graduate of Santa Fe High School. He left home for a liberal arts college in Portland, Oregon, but returned here in 2018 with his wife Mayme Berman (the couple s 'married in September), where her parents and a brother still live. He had cooked while in college and eventually started working full time as a line cook in Paloma.
Next door, however, Brenner was discovering a love – and a talent – for baking, although he had never worked in a professional bakery. He made breads for family and friends and brought in lots of his so-called ski cookies – hearty riffs on oatmeal cookies with nuts, chocolate chips, raisins and seeds tasty sesame seeds – to take on snow trips with friends.
"The support and feedback I was getting on something I really enjoyed doing made me think maybe that was the thing," he said.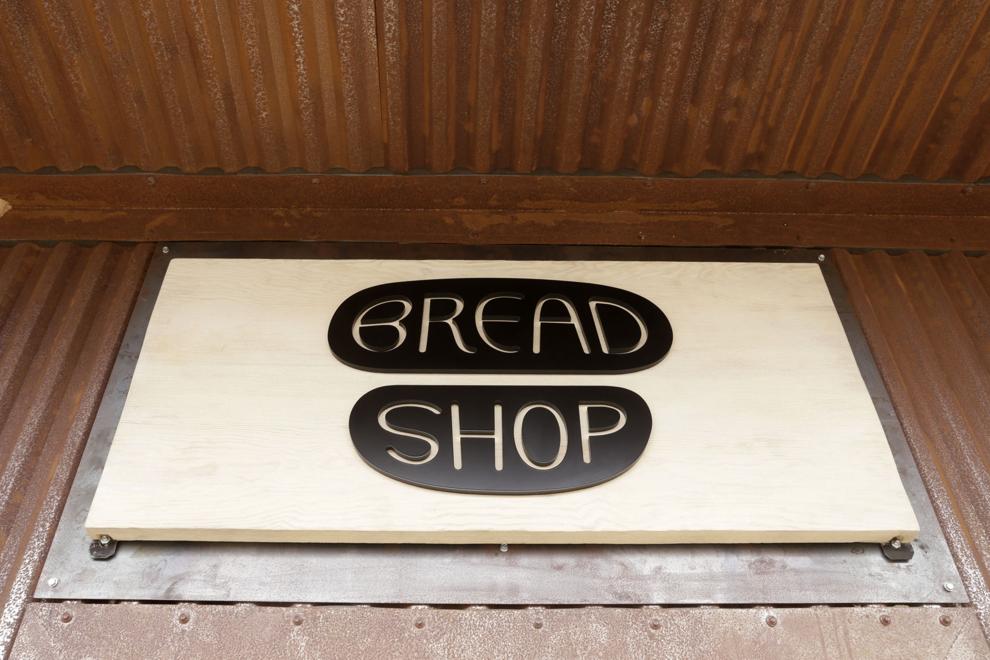 He found his little bakery and shop window on Lena Street in the former La Lecheria ice cream shop, then Sunset Swirl. Here he starts working at 4 a.m., baking and also taking care of his naturally fermented dough. This means that the bread is made without commercial or industrial yeast.
"Everything is leavened by mixing flour and water and refreshing to harvest wild yeast to create a sourdough leaven, or leaven, which gives energy and life to the bread," he said. he declares. "The longer, slower process leads to better bread and makes it better for you."
It takes care of the choice of its flours, by sourcing certified organic flours or by using small farms using organic practices. Almost all of its products are vegan. And the right ingredients he uses, he said, results in a high-quality, nutrient-dense product.
Compared to other styles of breadmaking, Bread Shop breads have a thicker crust and deeper caramelization. Brenner uses more water in his dough, resulting in a harder crust and a wetter interior.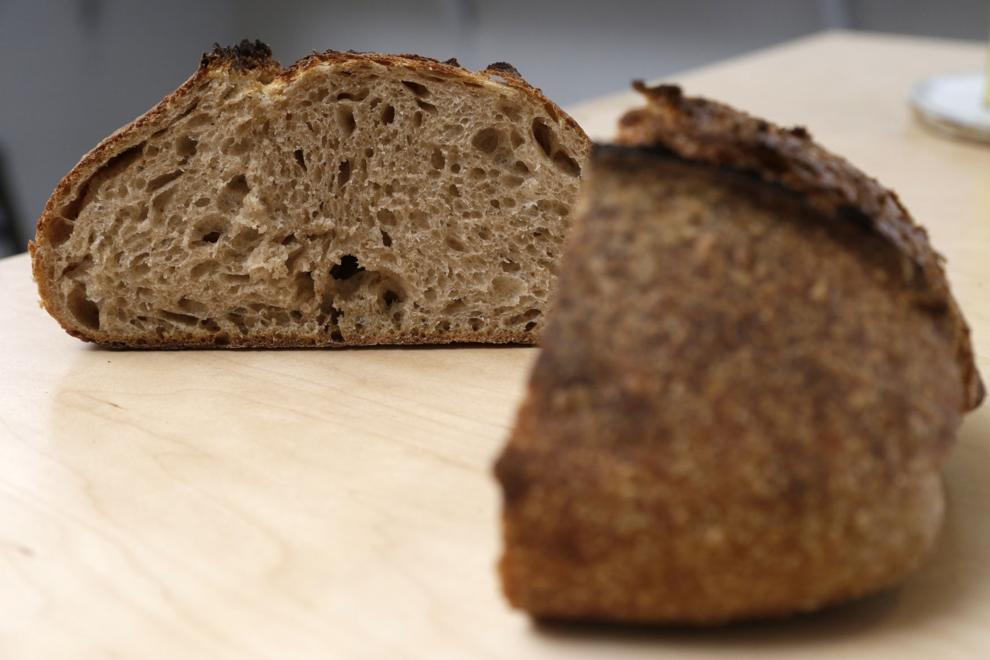 He produces around 70 loaves of different sizes per day and a few focaccia loaves, which are sold by the slice. Oh, and about 25 ski cookies a day. Brenner wanted to sell a few items – like cookies and focaccia – that could be eaten right away, and the space includes a few stools tucked under a tall, slender bar against the window and a jug of water with glasses.
Sourdough balls cost $ 9 and a smaller version costs $ 6; chopsticks cost $ 4; focaccias range from $ 3.50 to $ 4; cookies cost $ 2, mini spelled baguettes rolled in sesame seeds cost $ 3; and that seedy rye bread – a moist, dense German-style bread perfect for breakfast and filled with flaxseed, sunflower, and pumpkin – is $ 11.
Brenner sees leeway that would allow him to increase production, but he wants to see if the bakery's initial explosion in popularity translates into loyal customers. While the goal is to sell all of his produce fresh, he hates sending people away empty-handed and is considering adding a subscription model and a pre-order option. Someday, he said, it might become his own little restaurant.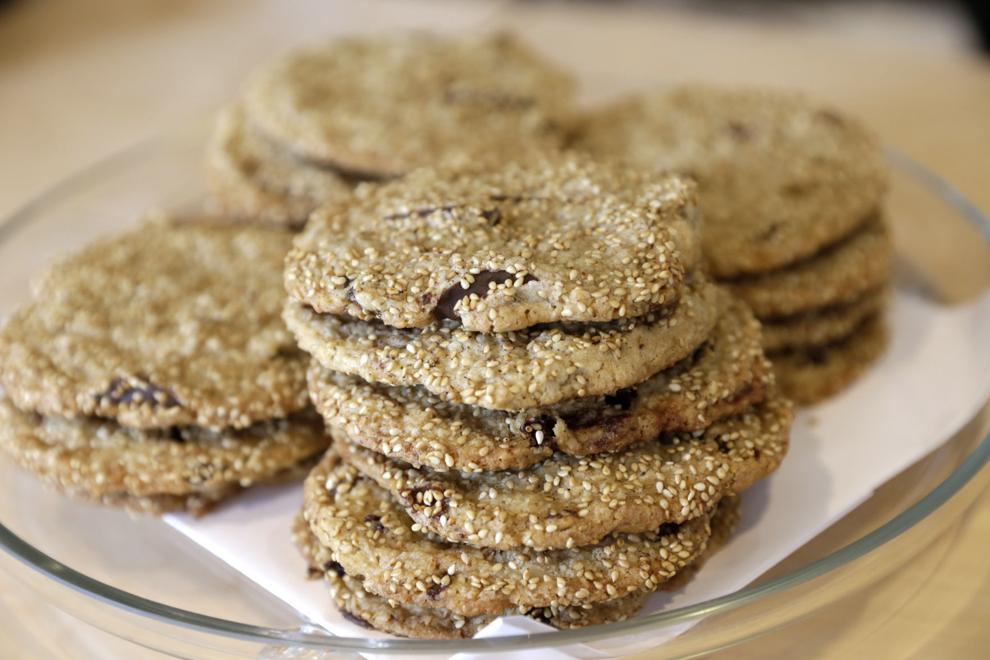 For now, however, customers will find Brenner himself working right behind the counter; her brother, Zac, could be on hand to help with the registry. Although he is the baker, the business, he said, relies on a foundation of community, personal and professional support.
"People come in and only see me here, and they like it – they like bread, but they also like to see one or two people doing something that they like to do," he said. "But it's hard to overstate the help I've received from friends, family, community."
[ad_2]